Posts for tag: partial denture
By Steven Taft, DDS
August 17, 2018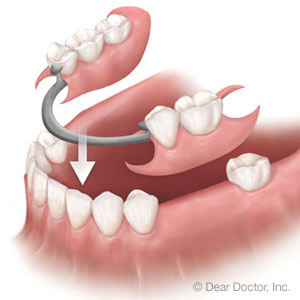 We've come a long way in our ability to restore missing teeth. Today's top choice is dental implants, prized not only for their close resemblance to real teeth but also their durability.
The rise of implants, though, hasn't put older restorative methods out to pasture—many continue to offer patients a viable and affordable choice for tooth replacement. One example is the removable partial denture (RPD).
Once quite common, RPDs' popularity has only slightly diminished with the advent of implants. They're a fair option in terms of dental function and appearance, and much less expensive than implants or fixed bridges.
Similar to a full denture—a removable appliance that replaces all the teeth on a dental arch—a RPD can replace multiple missing teeth in a variety of configurations. A traditional RPD is usually constructed of vitallium, a lightweight but strong metal alloy, which allows for a very thin and comfortable frame. It's covered in a gum-colored resin or plastic with prosthetic (false) teeth precisely set at the missing teeth's locations. The appliance stays in place through a series of clasps that attach to the remaining teeth.
 Each RPD is custom-made to fit a patient's mouth contours and the locations and patterns of the missing teeth. The top design goal for each individual RPD is to minimize any rocking movement during chewing; achieving that goal will depend not only on how many teeth are missing and where, but also what type of teeth are being replaced. For example, teeth missing from the back would require a different support design than teeth missing from the side or front.
RPDs' biggest benefits are comfortable fit, effective dental function and good appearance. However, their means of attachment can create difficulties keeping remaining teeth clean of disease-causing bacterial plaque. Furthermore, an ill-fitting or unstable RPD could damage or even loosen natural teeth. It's therefore essential for wearers to diligently practice daily hygiene (including cleaning the RPD) and undergo regular fit monitoring with their dentist.
Even with these constraints, a RPD can do an acceptable job providing dental function. What's more, it can definitely improve your smile.
If you would like more information on options for dental restoration, please contact us or schedule an appointment for a consultation. You can also learn more about this topic by reading the Dear Doctor magazine article "Removable Partial Dentures: Still a Viable Tooth-Replacement Alternative."
By Steven Taft, DDS
July 22, 2016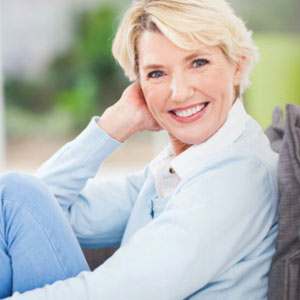 In an ideal situation, you would transition from a missing tooth to a permanent replacement with as little time in between as possible. Unfortunately, reality can intrude on the best of intentions.
For example, dental implants are one of the best ways to regain the form and function of a lost tooth. They are, however, initially expensive, especially if you're replacing multiple teeth. Your financial ability may force you to wait — which means you need a solution now, if only temporarily.
Fortunately, a removable partial denture (RPD) could be the temporary solution you're looking for. There are various kinds and all quite affordable; one of the more versatile is a flexible version made of a form of nylon. Due to its thermoplasticity, the nylon is quite pliable when heated and can be easily molded into a denture base with attaching prosthetic teeth. They're comfortable to wear and attach to the remaining teeth at the gum line with flexible, finger-like clasps.
 RPDs are designed as a transitional replacement between tooth loss and a permanent restoration such as implants, bridges or permanent dentures. Their light weight, comfort and affordability also make them tempting to consider as a permanent replacement.
They do, however, have some drawbacks that make them less desirable for long-term use. They weren't designed for relining or repair, so such efforts can be difficult. The clasp holding them in place may also trap food and bacteria that increase the risk of dental disease to the gums and remaining teeth. You can minimize some of these weaknesses by properly cleaning and maintaining the RPD, and taking them out at night to inhibit the growth of bacteria while you sleep.
Mainly, though, you should primarily consider a RPD as a temporary bridge between lost teeth and a permanent restoration. To that end, we'll work with you to develop a treatment and finance plan that will help you achieve a more permanent and satisfying restoration.
If you would like more information on teeth replacement options, please contact us or schedule an appointment for a consultation. You can also learn more about this topic by reading the Dear Doctor magazine article "Flexible Partial Dentures."
By Steven Taft, DDS
January 08, 2016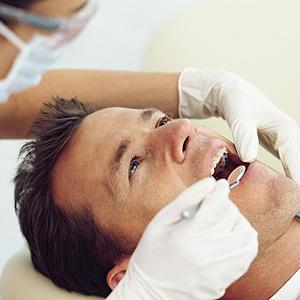 Considering the costs, many people view replacing a back tooth as less important than a more visible front tooth. They're rarely seen, so who will notice?
You might, eventually. A missing back tooth can set off a chain reaction of problems that can affect your overall dental health. Besides playing an important role in chewing food, back teeth also redistribute most of the chewing force away from the front teeth. Their absence can also affect the bite: adjacent teeth to the missing one will tend to migrate toward the open space, causing them to tip and rotate into an improper position. This can cause an increase in tooth mobility, excessive wear and erosion, and endanger their survival in the long run.
To avoid these and other problems you should consider some form of replacement. Most dentists prefer a dental implant for its life-like appearance and durability, and because its titanium post has a natural affinity with bone. Bone cells will grow around and permanently adhere to the implant, which may stop and even reverse bone loss in some cases.
Implants, though, require a certain amount of bone structure initially to anchor and position properly. If you have inadequate bone and don't want to bone graft the area, the next best option is a fixed bridge, in which the missing tooth is replaced with an artificial crown known as a pontic. The pontic is fused between two support crowns that are permanently affixed to the natural teeth on either side of the missing tooth (also known as abutments). While fixed bridges restore function and inhibit tooth migration, they require the natural tooth supporting the bridge to be reduced to accommodate the crowns placed on them. This permanently alters them and places them at higher risk for future nerve damage, gum disease and decay.
One final option is a removable partial denture (RPD). Although RPDs restore function and improve appearance, their movement within the mouth may place additional stress on the teeth that hold them in place. This movement over time could damage or loosen them.
We can discuss which option is best for you after a complete dental exam. The important thing, though, is to replace the back tooth as soon as possible — doing nothing could cost you much more in the long run.
If you would like more information on tooth replacement, please contact us or schedule an appointment for a consultation. You can also learn more about this topic by reading the Dear Doctor magazine article "Replacing Back Teeth."