Posts for tag: fluoride
By Steven Taft, DDS
November 20, 2019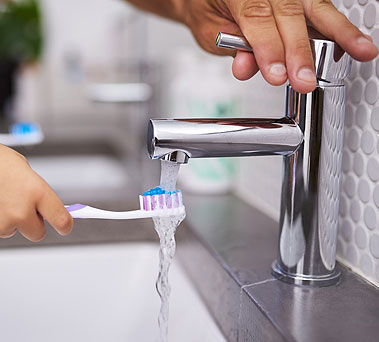 The U.S. Centers for Disease Control and Prevention calls it "one of the ten most important public health measures of the 20th Century." A new vaccine? A cure for a major disease? No—the CDC is referring to the addition of fluoride to drinking water to prevent tooth decay.
Fluoride is a chemical compound found in foods, soil and water. Its presence in the latter, in fact, was key to the discovery of its dental benefits in the early 20th Century. A dentist in Colorado Springs, Colorado, whose natural water sources were abundant with fluoride, noticed his patients' teeth had unusual staining but no tooth decay. Curious, he did some detective work and found fluoride in drinking water to be the common denominator.
By mid-century, fluoride was generally recognized as a cavity fighter. But it also had its critics (still lively today) that believed it might also cause serious health problems. Ongoing studies, however, found that fluoride in tiny amounts—as small as a grain of sand in a gallon of water—had an immense effect strengthening enamel with scant risk to health.
The only condition found caused by excess fluoride is a form of tooth staining called fluorosis (like those in Colorado Springs). Fluorosis doesn't harm the teeth and is at worst a cosmetic problem. And it can be avoided by regulating the amount of ingested fluoride to just enough for effectively preventing tooth decay.
As researchers have continued to learn more about fluoride, we've fine-tuned what that amount should be. The U.S. Public Health Service (PHS), which sets standards for fluoride in drinking water, now recommends to utilities that fluoridate water to do so at a ratio of 0.7 mg of fluoride to 1 liter of water. This miniscule amount is even lower than previous recommendations.
The bottom line: Fluoride can have an immense impact on your family's dental health—and it doesn't take much. Excessive amounts, though, can lead to dental staining, so it's prudent to monitor your intake. That means speaking with your dentist about the prevalence of fluoride in your area (including your drinking water) and whether you need to take measures to reduce (or expand) your use of it.
If you would like more information on how best fluoride benefits your family's dental health, please contact us or schedule an appointment for a consultation. You can also learn more about this topic by reading the Dear Doctor magazine article "Fluoride & Fluoridation in Dentistry."
By Steven Taft, DDS
September 26, 2018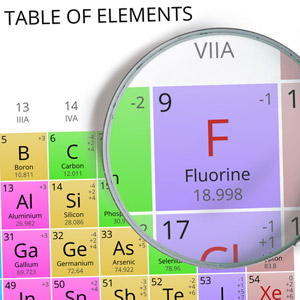 We've known for a long time that fluoride strengthens tooth enamel against decay. We've also learned that fluoride consumption early in life pays later dividends with healthier teeth.
But while fluoride has generally proven safe, too much ingested by young children could cause enamel fluorosis. This condition produces a mottled or streaked appearance in teeth ranging from faint white patches to darker, pitted staining. Fluorosis doesn't harm teeth, but it does make them less attractive.
To prevent this, it may be necessary with your dentist's help to monitor your infant's or young child's fluoride intake and keep it in check. That will depend in large part on where you live, as well as your child's hygiene and eating habits.
Like three-quarters of public water systems, your local utility may be adding fluoride to your drinking water. The amount is governed by federal guidelines, which currently recommend fluoride amounts of no more than 0.70 parts per million of water. The fluoride levels in your water could have an impact on your child's total fluoride intake. You can find out for sure how much fluoride is present in your water by contacting your water utility company.
Another major fluoride source is toothpaste and other hygiene products. You can control your child's fluoride exposure by limiting the amount of toothpaste on their brush. Children under two only need a "smear," while those between two and six need only a pea-sized amount.
Processed foods can contain fluoride if fluoridated water was used in their production. In this case, replace as much of the processed food items in your family's diet as you can with fresh fruits, vegetables and other foods.
Along this line, if you have an infant you want to pay particular attention to feeding formula, especially the powdered form you mix with water. If you're concerned about the amount of fluoride in your water consider other infant feeding options. Besides breast-feeding in lieu of formula, you can also use ready-to-feed pre-mixed with water (usually lower in fluoride) or mix powdered formula with bottled water specifically labeled "de-ionized," "purified," "demineralized," or "distilled."
This can be a lot to keep up with but your dentist can advise you. Fluoride is still a potent weapon against tooth decay and a safeguard on your child's current and future dental health.
If you would like more information on the relationship between fluoride and your child's dental health, please contact us or schedule an appointment for a consultation. You can also learn more about this topic by reading the Dear Doctor magazine article "Tooth Development and Infant Formula."
By Steven Taft, DDS
March 05, 2017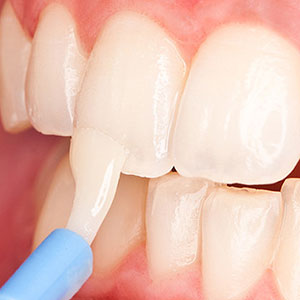 Since the discovery a century ago of its beneficial effect on tooth enamel, fluoride has become an important part of tooth decay prevention. It's routinely added to toothpaste and other hygiene products, and many water utilities add minute amounts of it to their drinking water supplies. Although there have been questions about its safety, multiple studies over the last few decades have eased those concerns.
Children especially benefit from fluoride during their teeth's developing years. Some children are at high risk for decay, especially an aggressive form known as Early Childhood Caries (ECC). ECC can destroy primary (baby) teeth and cause children to lose them prematurely. This can have an adverse effect on incoming permanent teeth, causing them to erupt in the wrong positions creating a bad bite (malocclusion).
For children at high risk for decay, dentists often recommend applying topical fluoride directly to the teeth as added protection against disease. These concentrations of fluoride are much higher than in toothpaste and remain on the teeth for much longer. Topical applications have been shown not only to reduce the risk of new cavities, but to also stop and reverse early decay.
Children usually receive these applications during an office visit after their regular dental cleaning. There are three different ways to apply it: gel, foam or varnish. To prevent swallowing some of the solution (which could induce vomiting, headache or stomach pain) the dentist will often insert a tray similar to a mouth guard to catch any excess solution. Varnishes and a few gels are actually painted on the teeth.
The American Dental Association has intensely studied the use of topical fluoride and found its application can result in substantial decreases in cavities and lost teeth. They've concluded this benefit far outweighs the side effects from ingesting the solution in children six years and older. With proper precautions and waiting to eat for thirty minutes after an application, the possibility of ingestion can be reduced even further.
While topical fluoride can be effective, it's only one part of a good dental care strategy for your child. Consistent daily brushing and flossing, a nutritious diet low in added sugar, and regular dental visits still remain the backbone of preventive care.
If you would like more information on fluoride applications for your child, please contact us or schedule an appointment for a consultation.