Posts for: September, 2020
By Steven Taft, DDS
September 15, 2020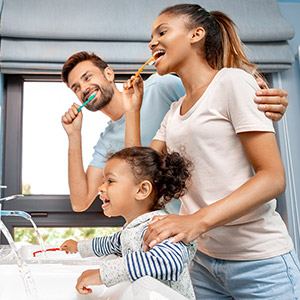 Officially, Labor Day honors the contributions of America's working men and women. Unofficially, the long holiday weekend in early September marks the end of the laid-back summer season. The day after, Americans snap back to the business, and busyness, of life. Post-Labor Day may also be an opportune time to revitalize another kind of business: taking care of your family's oral health.
Here are a few ways to refocus on healthier teeth and gums as you and yours return to regular work, school or household routines after this last summer holiday.
Make oral hygiene a daily thing. The single best thing anyone can do to maintain good dental health is to brush and floss every day. Diligently performing these tasks prevents the buildup of dental plaque, a thin bacterial film most responsible for dental disease. Twice-a-year dental cleanings round out routine dental care and help minimize your family's risk of tooth decay and gum disease.
Restrict sugar in your family's diet. Diets high in sugar increase the risk of tooth decay. That's because the oral bacteria that cause dental disease thrive on this popular carbohydrate. So, if your summer vacation included lots of sweet treats, tighten up your family's sugar intake to the equivalent (or less) of 6-9 teaspoonfuls per day. Instead, focus on foods rich in calcium and other tooth-strengthening nutrients.
Treat emerging dental problems. Even with the best hygiene and dietary practices, none of us is completely immune from dental disease. Regular dental visits should bring to light any threats brewing against your teeth and gums. In between, though, if you or a family member notices tooth pain, swollen or bleeding gums, or other abnormal signs in the mouth, don't put off getting checked. The sooner a dental problem is treated, the less teeth and gum damage—and treatment expense—it will cause.
Pursue a smile makeover. Do you or someone you love want a new smile? Or perhaps just a tweak to your current smile? There are amazing cosmetic dental techniques available, from simple teeth whitening to dental implants for missing teeth, that could completely transform your smile appearance. And don't let age discourage you: As long as a person is in reasonably good health with no prohibitive dental conditions, they can undergo most cosmetic procedures—including orthodontics—well into adulthood.
With vacations from work winding down and school gearing up, it takes no time at all to return to a hectic pace. Just be sure to carve out some time for optimizing oral health and appearance. Even a little effort can make a lifetime of difference.
If you would like more information on enhancing your dental health and smile appearance, please contact us or schedule a consultation.
By Steven Taft, DDS
September 05, 2020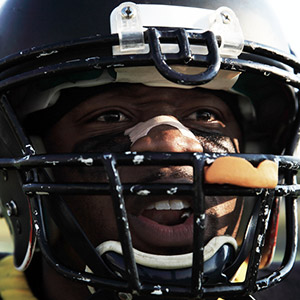 It's September—and that means football season is underway. Whether you're playing, spectating or managing a fantasy team, the action is about to ramp up. Unfortunately, increased "action" also includes injury risk, especially for a player's teeth, mouth and jaws.
Injury prevention is a top priority for all players, whether the pros or the little guys in Pee Wee league. For oral injuries, the single best way to avoid them is by wearing an athletic mouthguard. This soft but durable plastic appliance helps cushion the force of a direct blow to the face or mouth. Wearing one can help prevent tooth and gum damage, as well as lessen the risk for jaw or facial bone fractures.
Mouthguard use is fairly straightforward—a player should wear one anytime there's player-to-player contact. That's not only during game time, but also during practice and informal play. But what's not always straightforward is which type of mouthguard to purchase. That's right: You'll have to decide from among a variety of mouthguards on the market.
Actually, though, most fall into one of two categories: the "Boil and Bite" found in most retail stores with a sports gear department; or the custom mouthguard fashioned by a dentist.
The first are called Boil and Bite because the mouthguard must first be softened with hot water and then placed in the intended wearer's mouth to bite down on in its softened state. When the mouthguard cools and re-hardens, it will retain the bite impression to give it somewhat of an individual fit. These retail guards are relatively inexpensive and reasonably effective in cushioning hard contact, but they can also be on the bulky side and uncomfortable to wear.
In contrast, custom mouthguards are formed from an accurate impression of the wearer's bite taken in the dental office. Because of the individualized fit, we can create a guard with less bulk, greater comfort and, due to their precision, better effectiveness in preventing injury.
A custom guard is more expensive than a retail mouthguard, and younger players may need a new upgrade after a few seasons to accommodate fit changes due to jaw development. But even so, with its higher level of protection and comfort (making it more likely to be worn during play), a custom mouthguard is a worthwhile investment that costs far less than a devastating dental injury.
So, if you or a family member will be hitting the gridiron this fall (or, for that matter, the basketball court or baseball diamond later in the year), be sure you invest in a mouthguard. It's a wise way to ensure this football season will be a happy one.
If you would like more information about dental safety and sports, please contact us or schedule a consultation. To learn more, read the Dear Doctor magazine article "Athletic Mouthguards."